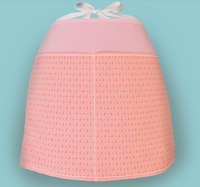 NEW! Our Seecret Apron™
Check out our Seecret Apron™, avaliable with either pink cancer awareness ribbon pockets, multicolor cancer awareness ribbons pockets, or blue floral pockets.
Take a look
Support the Fight Against Breast Cancer with Our Seecret Apron™
Surgical Seecrets has joined the fight against breast cancer. 5% of our proceeds from each Seecret Apron sold will be donated to the Susan G Komen Orange County organization. The organization is fighting to end breast cancer, through increasing access to care, support for patients, and funding to find a cure.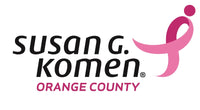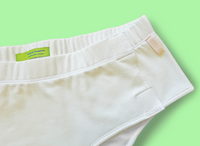 Take a Look at Our Seecret Undies™
While providing easy access to wounds, Seecret Undies keeps patients, their dressings, and drains secure with its adjustable, 2-wing design.
Shop Now
Let's Fight Together
We are donating a percentage of the proceeds from each pair of Seecret Undies sold to the Foundation for Women's Cancer, the official foundation of the Society of Gynecologic Oncology.  The Foundation supports research, education and public awareness of gynecologic cancers.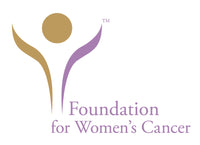 Read the latest on Dr. Li's blog
Testimonials from patients
My Seecret Apron™ was an absolute game changer. I don't know how I would have coped using the drain pouches from the hospital-- they were uncomfortable and inconvenient. My Apron was easy to clean, the pockets were the perfect size, and my family thought it looked very cute.

S. Hernandez (4 drains, breast cancer survivor, verified user)
I love my Seecret Apron™! It was so convenient, my drains fit perfectly, and they were easy to pull out. It very easy to put on and take off. I wore it 24/7 and I will absolutely recommend it to everyone... I'll be telling all the women in my breast cancer group.

B. (4 drains, breast cancer survivor, verified user)
I wore my Seecret Apron™ from the day I got it to the day my drains came out. I wore it all day and even to sleep. I slept on my back with my three drains in the front and the knot tied at my side. It was perfect!

L.G. (3 drains, breast cancer survivor, verified user)
I love the Apron's colors, material, and pocket depth. I was even able to go to the store with my ID and phone in the pockets with my drains. My mom loves it, too!

K. (1 drain, breast cancer survivor, verified user)
My experience with my Seecret Apron™ was so much better than my previous experience with pouches given by my hospital. I always knew where my drains were and it allowed my hands to be free. Before, my grand-babies would yank on my drains, but the Apron concealed my drains from their curious hands. I even got many compliments from people at my local market!

R. Dodge (2 drains, breast cancer survivor, verified user)
Five stars for my Seecret Apron™. As soon as I got out of the shower, my Apron was back on. My apron was very comfortable and I loved the depth of the pockets.

S. Dowda (4 drains, breast cancer survivor, verified user)
I have had many surgeries before, so I've definitely used the pouches given by my hospital. It's pretty clear that my Seecret Apron made this my best experience with drains so far!

J. Wang (2 drains, breast cancer survivor, verified user)
I love this Apron! I absolutely love the thickness and feel of the fabric.

Anonymous (4 drains, breast cancer survivor, verified user)
My Apron gets a thumbs up-- very wonderful! I use it all day, everyday. At home, I use it to hold my drains, tissue, phones, and pens. I highly recommend the Seecret Apron.

M. Gregorich (1 drain, breast cancer survivor, verified user)
My Apron gave me much more freedom, it has made my life much easier. It stopped my drain tubes from putting pressure onto my skin and it stopped my tubes from getting accidentally hooked onto things. The Apron was soft and very helpful.

L. Corrine (2 drains, breast cancer survivor, verified user)
Hear from the professionals: